So, yeah…to update the world on my post from nearly 6 months ago, I didn't get that sabbatical. Once again I was ranked in the top 10 but the university could only afford 7. Or 8? I can't remember now.
However, I did turn that sabbatical application around into a Faculty Senate-sponsored Research Fellow course release. And that I got!
What does that mean? Well, combined with my course release for being Program Director, it translated into only teaching 2 classes. And both are online!  So I'm referring to this semester as my "fake sabbatical." I will admit that I'm about a month behind on certain projects because I was struck with a really bad pneumonia for all of December [CHRISTMAS WAS CANCELLED], but since late-January I have been crazy productive.
Editors have been contacted, CFPs have been answered, IRB paperwork has been filed, and collaboration is happening!
In fact, I've lined up so many projects beyond the one I initially proposed that I applied for another Research Fellow course release for Fall 2017 and got that too!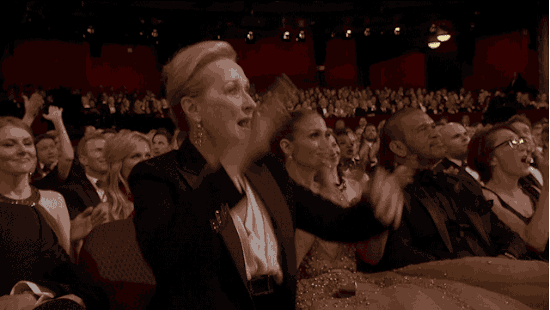 Here's some of that application so you can get a better sense of the work I'm doing and how timely it all is:
Since my hire at UW-Stout, I have established a well-regarded record of publications and conference presentations on the topic of social media. As a current research fellow, I have used the first few weeks of this Spring 2017 semester to re-prioritize this scholarship and have already communicated with three sets of editors—one for the Voices from the Floodzone manuscript I originally proposed, and the others for a book chapter and journal article[1], both of which explore online identity.

All of these projects rely on virtual ethnographic methods and prioritize public writing spaces such as blog posts, Facebook feeds, and Twitter timelines; however, as the authors of Digital Research Confidential have noted: "Because the digital environment for scholarship is constantly evolving, researchers must sometimes improvise, change their plans, and adapt" (Hargittai and Sandvig). For example, in my research fellow proposal last semester, when describing my book project as one "that will provide a new perspective on the use of web 2.0 technologies during and after times of disaster," I offered statistics that supported the observation that "The share of Americans for whom Twitter and Facebook serve as a source of news is continuing to rise" (Barthel, Shearer, Gottfried, and Mitchell). While this was a trend that I saw as positive when it comes to information-sharing at times of crisis, the current proliferation of claims about "fake news" being spread across social media platforms has prompted me to scrutinize citizen journalists' online activities even more closely. And if I, a seasoned Internet researcher, feel the need to question if my own bias is getting in the way as I analyze my primary sources, shouldn't our students be taught to do the same?

For this reason, I am requesting a Fall 2017 course release to help me a) finalize my manuscript, Voices from the Floodzone, and b) pursue two projects that have emerged from my continued work on that project:

A book chapter for an edited collection that analyzes the more subjective aspects of "life online."
A collaboratively authored General Education course proposal on "media literacy."

[1] Only the book chapter will be discussed in this proposal because the journal article is about fan communities' practices and interactions via the Tumblr blog platform. I will be meeting with the editors of this special issue of Transformative Works and Cultures at the upcoming Society for Cinema and Media Studies conference in March 2017 to discuss my contribution.