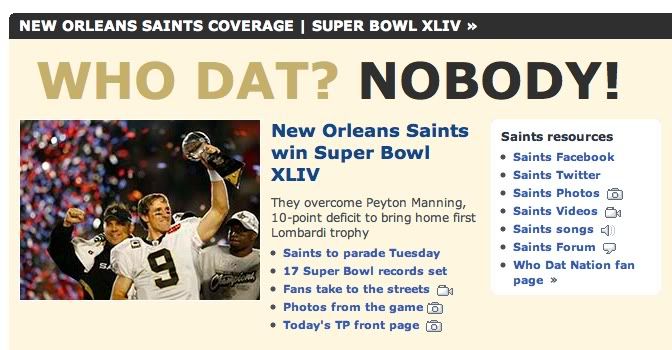 Thank you, Drew and Sean!
And thank you, Cokie Roberts!
NOLA's future is bright and I couldn't be happier! Just wish I didn't have to wait til JazzFest to get down there to celebrate…
Speaking of which, other than Twitter, which I can scroll through pretty quickly, I plan to be offline a lot for the next few weeks. There are dissertation deadlines to meet and with only about 20 pages left to write up, I'm not stopping now!